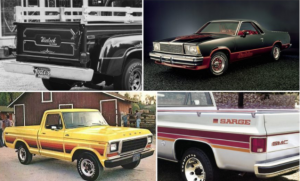 Properly Evaluate Your Truck's Price with the NADA and Kelley Blue Book.
Are you looking to buy or sell a used truck? If you are, then you're properly looking for fair deals coming from the other party. This could be anyone, from a dealership, to a private buyer or seller. It is similar to trading in your old vehicle for a newer one. You want to know the proper value of your vehicle, so you can get your money's worth on it.
Unfortunately, determining the proper price of your vehicle is difficult. There are so many factors you have to be aware. This is something the NADA Guide can help you out with.
You May Like: The Kelley Blue Book For Motorcycle Valuations
Keep reading below, where you'll get 3 easy steps for a proper transaction…
(1) You can utilize a vehicle guide to properly value your truck. The KBB or Kelley Blue Book, and the NADA Guide will help you out. They are definitely recommended for this job. Those guides are references by many dealerships and buyers/sellers in order to determine estimates for a fair vehicle value. You can use the values in the guides to educated yourself, and properly negotiate offers.
(2) You can visit the websites of both the NADA and KBB. Through the internet, you'll receive updated information on vehicle prices. You'll see the market evaluations of vehicles, where you can check the boxes needed and insert specs to properly get a price evaluation. You can also insert equipment that you may have added into your truck if there are any. Also, you'll have to enter your ZIP code, as prices differ from one city to another. Thus, you are ensured of an accurate price estimate for your truck.
(3) A final point is honesty. This is a difficult thing to do when shopping around for vehicles. When you are asked to speak about your vehicle's condition, you'd have to rate it on a scale from Excellent to Poor. This really affects the listed price estimates for your vehicle.
What if I'm shopping for Trucks – Not Selling?
You can face some difficulties in finding the most affordable truck that is suitable for your needs. Regardless, this article should give you the information to help you have an advantage when shopping for trucks. After reading, you will know where to properly look for trucks, and how to find the best prices.
Consider the following factors before you shop around…
The make you want for the truck.
Year and Model.
Condition and Mileage for your needs.
After knowing the details of what you're shopping for, finding the truck you need will be a lot easier. We recommend you perform a little research to compare differing models and makes. Certain manufacturers maintain same style vehicles from one year to another, while others tend to switch body types, which drops the truck prices. For example, the Dodge Ram is usually less expensive in price while being as functional as a Ford F-150, due to body changes over many years.
As you do research, you must be aware of the availability of your vehicle. Buying a common model is better than a rarer model, since you can bargain better for the truck you're buying.
The condition of your vehicle is an important part of researching the truck you're buying. As mentioned before, conditions can be rated on a scale of Poor to Excellent, where worse conditions mean a leverage in negotiations for you. Regardless, you should learn about truck maintenance if you're looking at poor or fair trucks, so you don't overpay.
As you check your truck's conditions, there are 4 things to consider…
Paint jobs.
 Car Interior.
Engine Cleanliness.
Mileage.
Mileage is an important factor on trucks, since trucks operate using heavy loads, and carry a lot during their lifetimes. They're not like sedans or luxury vehicles, which are geared to lighter usage.
That's it!
Do all the research you need using the resources we previously mentioned. You can use the Kelley Blue Book and the NADA Guides to help you out with your research.
You can go to www.kbb.com to start your researching process, looking at pickup trucks or seeking newer trucks. After you file the details needed, the KBB trucks suggested will show up, presenting an approximate value. You can also receive the NADA values of trucks on the KBB website.
As you follow the steps we outlined in this guide, you will be on a track to making a perfect truck purchase. You'll find the truck you need within the budget you have desired. If you're selling, you'll receive the fair market price for your truck!